Design and Build Homes: Tips in Maximizing Space and Functionality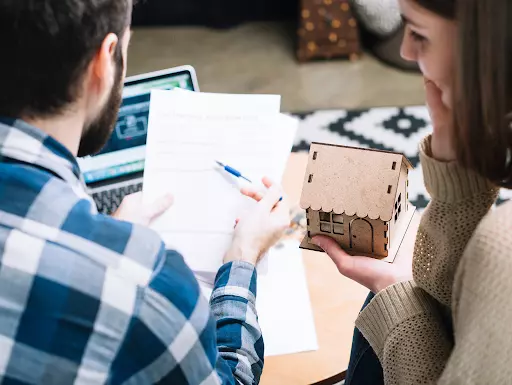 Design and build firms in Singapore place a high emphasis on maximizing space, functionality and practicality. Making the most of every square inch is necessary in this expanding city-state due to the limited land available. In this article, we'll explore effective strategies for building your dream home that combines practicality and style seamlessly.
Importance of Space and Functionality in Your Dream Home
The livability of a design and build home is mostly determined by these elements. It is none other than space and utility. Having enough space is vital whether you are accommodating to an expanding household or just want to live comfortably. Having a house design and a layout that prioritises functionality ensures every space in your house has a purpose and increases your quality of life.
In Singapore, where land is scarce, it can be challenging to make the most out of the space that is available. The concept of design and build homes is advantageous in this situation. By working with a seasoned team of home builders and architects, you will be able to customize a home that maximizes space, functionality, and aesthetic appeal.
Advantages of a Design and Build Home
Designing and building your own landed home brings you closer to realizing your dream of creating a space that maximizes both space and functionality. Most landed properties in Singapore offer unique advantages compared to other types of housing, such as apartments or condominiums. With a generous land size, you have the freedom to design and construct a home that truly reflects your vision.
1) Potential for spacious interiors and outdoor areas
The possibility of unique exteriors, vast interiors and functional spaces are some of the key benefits of design and build homes. Landed properties offer the advantage of spaciousness, allowing for more room to extend and expand compared to flats or condominiums. With good planning and design, you may have larger bedrooms, living areas, and even specialized places for your lifestyle preferences
Not only can you maximize the inside space, but landed homes also allow you to build lovely outdoor spaces. The choices are limitless, from gardens to patios and swimming pools. Outdoor spaces not only offer visual value to your house, but also provide extra living places for leisure and entertainment.
2) Incorporating Modern Architectural Design to Maximize Space
To fully maximize space and utility in your design and build home, it is essential to incorporate modern architectural design concepts. With the assistance of an experienced team of architects and builders in Singapore, Your ideal floor plan can be designed by making the most of your available space while still allowing for a smooth transition between areas in your home.
3) Open Floor Plans to enhance Functionality and Flow
Open floor plans have become increasingly popular due to their ability to enhance the flow and functionality of living spaces. Without walls interrupting pathways throughout the home one might expect greater interaction between those who reside there feeling less confined when trying to navigate through their daily routines together which affords them even stronger familial ties.
Open floor plans enhance natural light and airflow, resulting in brighter rooms and improved health and environmental conditions in your home.
This style creates more choices for defining different areas within your living space through furniture arrangements, decor options or other design elements that suit any need – from hosting get-togethers to unwinding on a lovely evening.
4) Natural Lights and Views
When designing or renovating your landed home, one often seeks ways to maximize natural lighting avenues because natural light paves way into brightening up the ambiance of our home while offering visual cues on one's surroundings all through each day. It automatically saves energy consumed by natural lighting sources. Glass walls may allow abundant sunlight inside the living area by incorporating larger windows or innovative features such as skylights. With these simple modifications, the living space will feel more spacious and open.
Maximize panoramic views and enhance family interaction with strategically placed windows that connect your home to the surrounding nature.
5) Creating Functional Zones for Different Activities
Create distinct zones in your design and build home to enhance practicality and functionality for different activities. This allows you to efficiently use the available space and ensures that each area serves its purpose.
Designate a specific area in your design and build home for a home office or study. Pair it with a desk with comfortable seating and sufficient storage. In the main living room , create a comfortable environment with ample resting areas that promotes conversations and relaxation. Creating distinct zones in your design and build home optimizes functionality and maximizes living space utilization.
6) Expanding Your Outdoor Living Area
In Singapore's tropical climate, it is a good opportunity to expand your living area outside with the beauty of natural surroundings. Adding outdoor living spaces, whether small balconies or spacious patios, enhances the overall value and features of your dream home.
Outdoor living spaces can be created to suit various needs and preferences. A simple gym area for morning yoga or a fully equipped outdoor kitchen for hosting barbecues are just two examples. Also, consider having some landscape elements to create a serene and inviting outdoor oasis.
Key areas to take note on maximizing space and functionality in design and build homes
In summary, maximizing the space and functionality of your dream home requires careful planning and thoughtful considerations. Although landed properties offer many advantages in terms of space areas, it is necessary to include modern smart architectural design principles such as open floor plans , maximising natural light and views, and creating functional areas in order to perfectly balance modern-day architectural design with functionality.
Clients that choose a design and build contractor in Singapore can be assured that every detail of the design and build project is handled by a group of trusted professionals. They operate as the sole point of contact throughout the duration of the project, ensuring that your dream home is built.
Sevens Build is a leading design and build company in Singapore committed to designing luxurious interiors that suit your lifestyle and budget. As a trusted one-stop renovation firm in Singapore, our years of experience and dedication to the craft allow us to deliver the best renovation and construction services for residential and commercial projects in Singapore.
We hope you enjoyed reading this week's article! For more posts about design and build, renovation, interior design, and housing construction, check out our blog!
Looking to make your dream home come true? Contact us today for a free consultation!