Guide to House Building & Interior Design in Singapore
Singapore is one of the most expensive cities in the world. The cost of living is very high and that's why it's quite difficult for expats to find a house in Singapore. A house, even if it's just a one-room apartment, is very expensive in Singapore.
But if you are willing to pay the price, then there are some house buildings with wonderful interior design in Singapore that can make your life comfortable and enjoyable.
House building and interior design in Singapore differ from other countries in the sense that they are not made with wood or brick but with concrete blocks. The houses here are strong and sturdy. They don't need much maintenance and can last for a long time without any problems at all.
Houses in Singapore
The standard shape of houses in Singapore is basically rectangular and it comes with either 1 or 2 storeys depending on its size. The bigger the house, the higher it will be built on the ground.
Most of these houses have bathrooms on their lower level so that you don't have to go up stairs to use them. Some of these homes have balconies which add a lot of space to their interiors while some also have private terraces for their residents.
Most of the houses in Singapore are built with 4 to 6 bedrooms and 3 to 4 bathrooms. They are spacious and well-equipped with modern amenities like dishwashers, microwave ovens, refrigerators, etc. Houses in Singapore typically have ample storage space for all your belongings. Homeowners can choose to have security systems installed as well for a peace of mind.
These houses are well-furnished and tastefully decorated by the owners which add a lot of class to them. The living rooms in these houses are large enough to accommodate all your needs without making you feel uncomfortable at all.
Some of these houses even have swimming pools attached to them which provide some relaxation and fun during hot days. These houses are well maintained by the owners and are a good investment for anyone who is looking for a house in Singapore that is stylish, spacious, and functional at the same time.
There are various things that you need to keep in mind before planning house building and interior design in Singapore.
How to define house building and interior design
Source: Unsplash
House building and interior design shape the character of your house. Therefore, you need to create an interior design concept that will define the aesthetics of your house. Interior design defines the theme, floor plans and color scheme of your house, so if you want to build a new house, then you need to consider the theme first.
Before creating an interior decor concept for your house, you need to know about the room's features, function and space allocation. In addition, it is also important to think about a proper budget that will help you choose what type of furniture or decoration should be applied in your home. You can use various sources such as magazines or books to learn more about different styles and decorating ideas for your home.
First steps of house building and interior design
Before planning the design of your house, you should first think about what kind of home you want to build. Are you going to live in a small flat or a spacious house? Is it going to be a house with a private terrace or a balcony? Are you going to build an open-air house or an air-conditioned one?
These are some of the things that you need to keep in mind before deciding on the design and layout of your house.
If you are building an open-air house, then it's better if you choose a larger size for it so that it doesn't look too small. You can add more space to your house by using extra rooms and creating various additional terraces and balconies. 
This will also increase the value of your property and make it more attractive for potential buyers. If you are building an air-conditioned house, then it's better if you use wooden flooring instead of concrete floors so that they can last longer. The bathroom tiles should also be replaced with tiles made from ceramic materials so that they don't wear out easily.
You can have external walls made from wood or brick so that they can withstand the weather. It's also a good idea to paint the walls of your house in a light color so that it can look beautiful and pleasant. Of course, the paint colors of your home can vary according to your personal preference.
The house building stage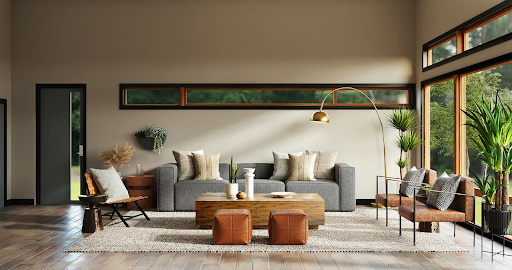 Source: Unsplash
Before building your house, you should first decide on the type of house that you want to build. There are various types of houses in Singapore such as beach houses, wooden houses, brick houses, and concrete blocks houses. You can also opt for a bungalow type house which is made up of wooden frames with brick walls and roof tiles. 
These types of houses are usually built in areas where there is plenty of rain and strong winds as they have an excellent design to withstand these kinds of weather conditions.
You should also plan on how many rooms you want in your house before starting its construction. You can have 1, 2, 3, 4, 5 or 6 bedrooms in your house but keep in mind that more bedrooms mean more space which means a larger area and better room layout as well as a bigger area for parking space.
Wood vs Brick vs Concrete Block
If you are building a wooden house, then it's better if you use redwood for the construction instead of pine wood because redwood is more durable than pine wood and lasts longer than pine wood too. 
It's also advisable to paint your wooden walls with white or light-colored paints so that they don't look dark when the sun goes down at night. It's also important to install burglar bars in your house because these will protect your belongings from any burglary attempts that may come your way.
If you are building a brick house, then it's better if you use dark-colored bricks for the construction instead of light-colored ones because the dark ones look more attractive and sophisticated. You can also use some dark colors for the windows and doors of your house so that they can stand out from other buildings and make your house look beautiful.
If you are building a concrete block house, then it's better if you choose white or light-colored concrete blocks for the construction instead of black ones because they are easier to maintain than black ones. Metallics, grays and stainless steels are good elements that you may want to incorporate in these homes.
Concluding words
With years of project management and industry experience, Sevens Build is a one-stop design and build company taking pride in our luxurious design inspirations and award-winning works.
Deciding on engaging a design and build company in Singapore to create your dream home? Learn more about our projects or contact us today.