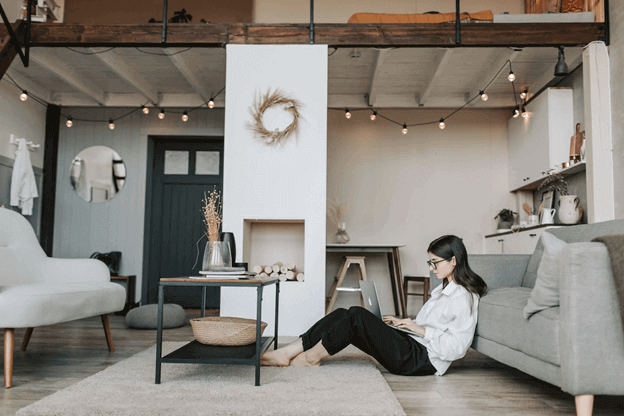 Photo by Vlada Karpovich from Pexels
While some of us are back at our office desks, most of us are probably not. Well, if work-from-home is here to stay, why not design the perfect spot at home to maximise WFH productivity? Like most people, we haven't been the most hardworking at creating our makeshift workspace, but with these exciting ideas, I think we can do a whole lot better!
The next time you have to WFH, you'll probably think twice about leaving the house for some cafe outside. These are easy, fuss-free and stylish designs that anyone could use in their home for a good upgrade.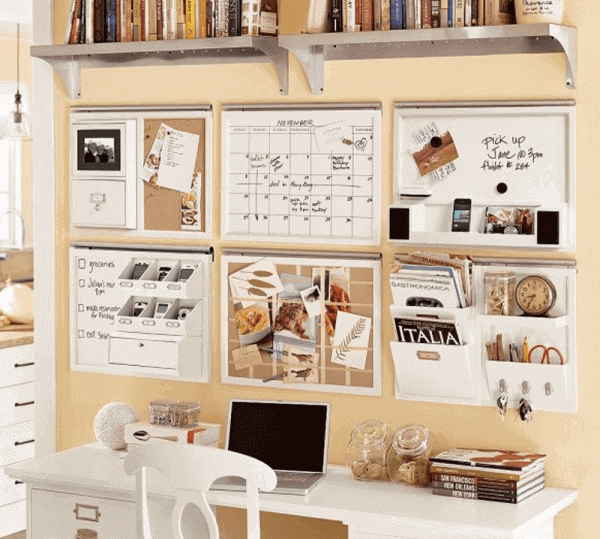 Photo by Kacey Musgraves @mkacey
Keep things neat and organised.
Things should be put back into their original places, if anything. By keeping your work spaces clean and tidy, it'll help to keep your mind free of unnecessary clutter as well. We love minimalism, and there is a reason why the concept is so highly raved about around the world. It's said that a clutter-free space with minimal furnishings and calming colours can soothe the mind and inspire your creative juices!
Photo by Gabriel Beaudry on Unsplash
Find the spot with optimal lighting.
We cannot stress enough how important lighting can be, but it's said that bright ideas call for a bright room. Again, natural light is always the ideal, but if you do not have enough of that, opt for white light. White light is said to help set us into our flow zones and focus, while yellow light can obstruct productivity and affect some of our headspace.
Photo by John Mark Arnold on Unsplash
Decorate your home with plants.
When we spend an extended period of time in the same space, it's important to find things that will make us feel connected to the outside world. Purchase some easy home decor like plants! You could simply get some dried flowers, fresh roses, succulents or even a large fig tree to add a bit of the natural greenery to your home office.
Create a flexible workspace.
If you are clocking the entire day at your desk, it would be best to opt for a modern desk that can accommodate both sitting and standing positions. You're most likely going to be standing up occasionally, so your desk should be able to adapt to your posture as well.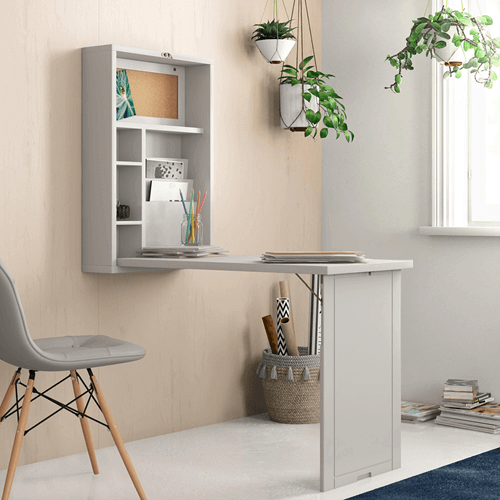 CREDIT: COURTESY OF WAYFAIR
Try a wall-mounted desk.
A wall-mounted desk can be easily kept at the end of your work day, and helps to keep your room today as well. With wall mounts, you can install some brackets as well for more shelve storages.
Photo by Patrick Perkins on Unsplash
Add some comfortable furniture.
Furniture like a leather couch, sofa or a comfy bean bag can serve as cosy corners. They're great for whenever you need a break, or simply to chill. Your room can also become a multi-purpose space for lounging around throughout the day.
Photo by Jonny Caspari on Unsplash
Design a gallery wall.
It's time for you to hang up those statement art pieces and design your own gallery wall. This can add a touch of colour and creativity into your room, while keeping it stylish and neat.
Invest in quality, comfortable chairs.
If you're going to be sitting in your chair for most of the day, then it's best that you invest in a proper, comfortable chair. This can go a long way in reducing backache, tension in the upper body and neck areas, and allowing you to work with ease. Ergonomic chairs can correct your sitting posture and offer just enough cushion padding.
Photo by Yogandha Oils on Unsplash
Infuse scents into your workplace.
Scents are said to have multiple properties in soothing the mind and improving the wellbeing. Some essential oils are also proven to allow us to focus better. Peppermint can reduce fatigue, while rosemary helps you to concentrate and complete tasks more efficiently. Fruity scents like orange can help to reduce anxiety and restlessness.
Keep track of your progress on a corkboard.
Keep a list of things to do on a corkboard. You can also use the same corkboard to pin up some inspirational or motivational quotes to keep you focused during the day for maximum WFH productivity. If a corkboard isn't your cup of tea, whiteboards work well too! The best part? They're erasable.
Now that you have a comprehensive list of tips to keep your days productive, get into action and transform that space into a room for ultimate WFH productivity! You'll feel a lot better in the process as well!