5 Tips On Hiring An Interior Design Company in Singapore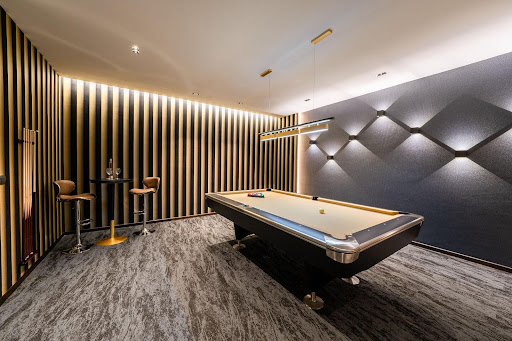 Hiring a professional for a home renovation job may appear to be a simple undertaking. Interior design is becoming more common, with homeowners engaging a designer to renovate their homes and workplaces. 
Their responsibilities vary based on the assignment for which they are employed. They may assist you with selecting the color scheme and furniture, or advising you on fittings and furnishings. They can assist in refurbishing a specific room, or designing the entire house from scratch as well.
Whether you want to employ an interior designer for a modest remodeling project or a full home makeover, selecting the appropriate individual for the task may make a big difference. Additionally, incorporating good Feng Shui elements into your home interior design is becoming increasingly common as well.
The five points listed below will assist you in hiring the right interior design company for your requirements.
Outline your needs and budget constraints
Before you begin your search for a reputable interior design company, you must first determine exactly what you want done and how much you can afford to spend on the job. You can't hire an interior designer until you know exactly what modifications you need. Interior designers may specialize in different areas; for example, some may specialize in residential design while others may specialize in commercial settings.
Interior design companies that only work with homes may have their unique strengths. The expertise and talents you will need to seek for in an interior designer are determined by the extent of the job and your budget. Shortlisting high-quality, qualified applicants for the design solution will be easier if you can quantify your needs and affordability.
Do proper research
Once you've determined what you're searching for, you'll need to find qualified interior space designers. The web and design publications are fantastic places to begin since they will offer you a decent sense of what is in style, the expenses involved, and famous architects in your region. It will also help you better convey your design ideas and concepts to the designers.
Requesting personal recommendations from friends, family, and acquaintances is another excellent technique to build a pool of qualified interior designers. Hiring an interior design company should include extensive study because you would be entrusting him with your most valuable property – your house – during the entire design process. You would not want an unpleasant experience working with the interior design firm due to lack of proper research. 
Conduct a background check
Gather as much data on the designers on your checklist as you can. Examine their cv, certifications, history, capabilities, and previous project schedules. People should request that the designer show them their previous work, not just drawings. Request that the designer you are contemplating take you to his most recent developed location.
This will help you assess his personal style, as well as be able to solicit opinions from customers about their interactions with the designer. Speaking with previous clients can provide you with valuable information regarding any flaws or troubles they may have had while working with the designer.
Compatibility
Collaborating with an architecture firm or interior design studio is frequently an intimate connection since you must work closely to discuss your ambitions, aspirations, and limits with them. There must be a high degree of aesthetic harmony between the client and vendor. People should question a designer's previous clients if they are pleased with his work, even if it was not precisely what they expected. A large part of a designer's work is to read between the lines, comprehend the concept of his client's vision, and execute on it while staying within the budget.
Negotiating budgets and deadlines
Discussing money is an important stage in the recruiting process for an interior design company. Budget, designer fees, material pricing, overall project cost, and project dates should all be clearly communicated. Constantly cross-check the designer's quote with other industry references to see if the designer is asking a reasonable fee. To avoid misconceptions, ensure that all details of the project are covered when hiring the designer.
Finally, don't forget to get a contract written outlining all of the project's expenses, timelines, and duties. Check it with a legal professional as well, as there may be a lot of money at risk.
Concluding words
With years of experience in project management and the industry, Sevens Build is a one-stop design and build company with deep expertise in design and build, redevelopment, interior design services, and renovation projects.
From semi-detached and detached houses to inter-terraces and corner terraces, we have brought a wide range of redevelopment and interior design projects to fruition.
Looking for a design and build company in Singapore to build your dream landed home? Learn more about our projects or contact us today.