House Renovation Singapore: 6 Tips For Landed Property
Having a landed property means owning the land parcel on which the home sits. One of the advantages is that there are less limits when it comes to upgrading — as opposed to remodeling HDBs and condominiums. Here are some things to think about before carrying out your house renovation in Singapore.
Having a landed property means you own the land on which your house is constructed. In comparison to upgrading HDB and condo interiors, which have numerous limits, landed property house renovation in Singapore has practically infinite potential for its advantages.
The owner's personality and aesthetic attractiveness have a great impact on the aesthetics of landed property interiors. Listed below are some things to consider when it comes to house renovation in Singapore!
Key things to note before you get started
Understanding and setting a budget for the home construction and renovation costs in Singapore is important. The budget may include the purchase of land, then selecting acceptable land based on your rebuilding concerns. Finally, there will be an anticipated budget for your rebuilding project.
The external and interior components of your landed property are the most important. This entails installing proper concealed infrastructure in the home, such as electrical wiring, water piping, water-proofing, and sound-proofing. If you get these fundamentals wrong, it will affect not just the looks of your house, but also its functionality.
The first impression of the house
The house facade is one of the most important components of your home since it serves as the first line of defense against exterior weather conditions that might compromise the integrity of your home's construction. As a result, it is critical to choose a facade system that protects against any of these threats while also assisting in achieving higher energy efficiency and lower maintenance costs.
Then choose the best style for your house facade to create an excellent first impression on guests. Do you want your home's exterior to have a high-end appearance? Or do you like something simple and conventional?
A reliable roof over your head
Singapore has a tropical monsoon climate with humid conditions and ample rainfall all year long. Controlling leak prevention is crucial. Waterproofing reduces leakage.
A solid, durable waterproofing coating may considerably extend the life of your roof. Before hiring a waterproofing professional, inspect the material of your roof.
The calculation of boundary clearances for roof eaves according to the size of your house is also stated in the URA landed property rules. In addition to site's long-term policy objectives, it attempts to enable orderly development and ensure that developments are compatible with the surrounding neighborhood.
Installing more windows to bring the natural light in
Nobody likes to live in a house that is dark and depressing. That is why you should pick larger windows especially for your living room, to let in the most light. Furthermore, for landed property owners who want to design and build their own home, utilizing clear windows with a transparent solar coating that protects from UV rays and keeps the interior light is excellent.
Understanding the many features of your house might assist you in determining what you are searching for. Consider the entire house before deciding on the type of windows you want, whether you are starting from scratch or renovating an older home.
Other window styles with benefits and drawbacks to consider include casement windows, sliding windows, French windows, bay windows, skylights, hopper windows, and others.
Installing a functional drainage system
Drains are used to safeguard the foundation of a structure; a cut off drain is often placed to prevent the flow of water and divert it away from the area. When designing a drainage system for your home, a height difference between interior and outdoor drainage systems is preferable. Water should not be allowed to enter the home.
Your rain drainage system must be correctly built for water to be absorbed from the roof and garden and removed.
Elevate your interiors with staircases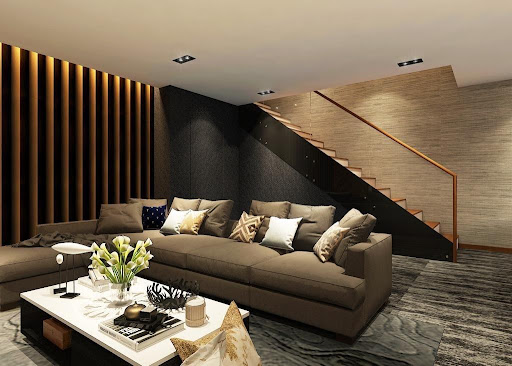 When you own a landed property, you would like it to be as vast as feasible. However, if you are unable to expand the area owing to restricted land, you may always add another level to your home.
A two-story house is today seen as a standard and acceptable solution. When adding another level, renovation contractors will need to place the staircase in a location that is compatible with the original structural features. This will have an impact on the position and style of your stairs.
There are several factors to consider in your home building to adapt a good staircase design depending on your preferences. To begin, consider the goal. Stairs in living spaces often serve a practical purpose as an access point. They help to connect the two floors geographically and physically. Stairs may also be used to add lovely vertical space to your house.
Other factors to consider are convenience of use and comfort, especially if you have stairs in your house. However, staircase design is also vital, if not the most crucial! You can always consult the interior designers at every step of the renovation process. This will ensure that the house renovation works will go according to your plan. 
Rebuild or renovate?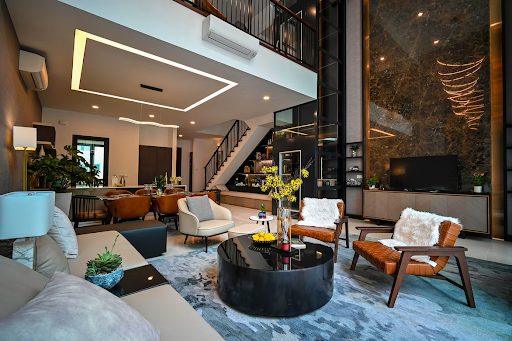 Now that you understand the basics of renovating a landed property, you must decide what more work has to be done as well as how much you are prepared to spend on repairing it (because you have already paid a significant amount for the property itself).
To do so, differentiate between rebuilding and renovating since they require various permissions and financial arrangements. The key distinction between the two is the amount of work completed.
Rebuilding or reconstruction entails demolishing the current structure. One of the primary motivations for rebuilding is the ability to convert a single-story house into a two- or three-story dwelling. Nevertheless, your architect must first examine the land's stability.
New foundations should be constructed to accommodate the added weight, according to the Building & Construction Authority (BCA). Transferring more load onto the current foundation is strongly discouraged.
Other causes include purchasing a really old property or the present house plan just not matching your chosen style or demands. Sometimes the amount of labor required to restore a house to its former grandeur is so great that homeowners decide to start again.
Home renovation projects, on the other hand, falls under the category of Additions & Alterations (A&A). This includes the addition of rooms and mezzanines, the replacement of flooring tiles, the hacking of walls, and the repainting of walls — all of the ordinary things that most homeowners are acquainted with. Works such as increased floor space and structural and roof alterations must not exceed 50% of the permitted gross floor area to qualify under A&A. Anything over this is considered rebuilding.
Concluding words
With years of experience in project management and the industry, Sevens Build is a one-stop design and build company with deep expertise in design and build, redevelopment, interior design services, and renovation projects.
From semi-detached and detached houses to inter-terraces and corner terraces, we have brought a wide range of redevelopment and interior design projects to fruition.
Deciding on engaging a design and build company in Singapore to create your dream home? Learn more about our projects or contact us today!