Advantages of Design and Build Services in Singapore
The Internet is a powerful and convenient tool that allows us to do almost anything that we want. It also helps us to improve our lives and to save time. For example, even if you have no experience nor knowledge in building a house or other kind of spaces, the Internet can help you find information that will make the building process easier.
That's how and why you need to be aware of the advantages of using design and build services to build your dream space, especially in Singapore. On top of offering you construction management, design and build firms like Sevens Build assist in project management as well! This allows your project to be delivered on time and on budget.
What is Design and Build Service?
Building a house from scratch is a time-consuming and expensive process. You can buy an existing house and renovate it to your taste, but it will cost you more than building from scratch.
The Design and Build Service is the most economical way to build a house. This service is like buying a new house which has already been designed by an architect and builder who will design, manufacture, supply and install all the building materials, fixtures and fittings in your new home at a fixed price.
When Should You Use This Service?
If you are in the market for a new home and are not willing to wait years to get one, then the Design and Build Service is a good option. It will take less than two years from the time you place your order until you move into your new home.
Design and Build Service Vs Traditional Method
In the modern construction market, there are two main methods used to construct a building. These two methods are either design and build or traditional methods. The design and build method is also known as design build services, where the developer is responsible for both the planning and construction of a building. 
This means that there will be a designer who will come up with the plans for the building and then the developer will actually construct it. This method is preferred by many people because it gives them total control over the process.
On the other hand, in the traditional method, a general contractor is hired to complete the construction of the building. In this case, an architect would only give general guidelines for how to construct the building but would not take part in its actual construction.
Traditionally, this method is more expensive than design and build because of several reasons such as hiring different contractors to work on different parts of your project which increases your costs as well as having separate offices to keep all your paperwork organized.
Key Advantages of Design and Build Services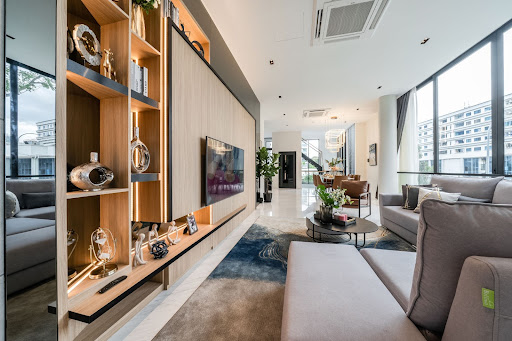 1) Choose your own design according to your taste and requirements
When you engage in design and build services, you can select a good project manager who can make a good plan for your home. It will help you get the best design for your home that meets all your needs. 
The more detailed the plan is, the better it will be because it will be easier for the project manager and builders to understand how it will look once completed. This is important because they will make sure that they use the right materials so that they won't cause any damage during construction work. 
You also have more choices when choosing the materials because they offer different types of materials which can be used in your home such as marble, granite, marble flooring etc.
2) More control over the process of construction
When engaging in design and build services, you have more control over the process of construction. This is because you can give instructions to the architect about how your home should look and you can also provide them with more information about your requirements. The architect will be able to take note of these instructions and make changes in the plan if necessary.
3) Cost-effective solution
When it comes to Traditional Procurement vs Design and Build in Singapore, the latter might incur a lower cost. If you are not very good at designing your home, then you may want to get a professional designer to help you with this task. You can choose from a wide range of designers who have the skills and knowledge required for this job. 
You also have more choices when choosing a designer because they offer different types of designers who specialize in different areas such as landscape design, interior design, lighting design etc.
4) Less time-consuming compared to DIY
During the design and construction process, you will be able to save time since it will not take as long as if you were doing it yourself. This is because the builder is experienced and he knows how to complete his work quickly so that he can finish the project before the deadline that was set by his client or owner of the property.
5) All-in-one convenient solution
When engaging in design and build services, the project manager will ensure that they use high quality materials and the right type of construction methods. They will also install all the fixtures in your home such as lights and sockets.
Conclusion
It is important for you to know the advantages of using design and build services so that you can choose this type of service if you want to improve your home. The more you know about the advantages of design and build projects and the nature of your construction project, the better it will be for you.
Looking to engage in design and build services in Singapore and create your dream home? Get in touch with us today.