Ultimate Guide to Landed Home Renovation in Singapore
When contrasted to upgrading HDBs and condos, possessing a landed property means owning the plot of land that your house stands on. One of the positives is having less restrictions pertaining to home renovation in Singapore. Here are some key considerations to make while upgrading your landed property.
Areas of a landed property where you shouldn't cut corners
Getting "the shell and guts of the house" properly is among the most crucial factors. Waterproofing, soundproofing, electrical wiring, and sewage plumbing are all included.
For example, you wouldn't want your electrical outlets next to internal structures like pillars. It will jeopardize a house's sturdiness. It's also worth considering good practices like installing a rainwater drop to prevent water entry.
Facade of the house
Want something basic and traditional? Choose cement and painted textures.
Do you want an elevated look? Limestone and quartz for your built in furniture and living spaces are excellent choices. Wood cladding or green walls are examples of materials that create an impression yet need much care.
Windows
Contemplate wider windows with plenty of light. It also creates a feeling of spatial extension, making your home appear bigger. Bear in mind, though, that where there is sunlight, there is warmth.
It is suggested to have curtains that provide heat protection. A nice choice is clear windows with a transparent solar coating that inhibits UV radiation.
Irrigation
For optimal drainage, there must be a height differential between interior and outdoor areas. Water should also not enter the home. Storm drainage must be correctly installed so that water from the roof and garden may be diverted out. Not to worry, though, the renovation process in Singapore usually takes care of these things for you (of course, make sure to check the renovation packages and ID firms you're working with).
Stairways
The capacity of the foundation will determine the sort of stairway you pick. Concrete stairs are widespread, however they add a significant amount of weight to the building. Consider lightweight metal steps if this is a concern.
Making a second level? Renovation contractors will have to position it such that it blends in with the pre-existing structural elements. The location and design of the steps will be determined by this.
Renovate or rebuild?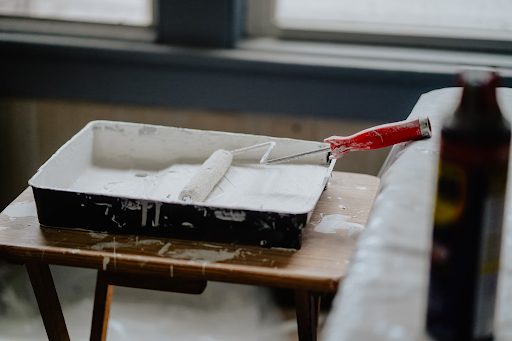 Since you have a general idea of how to renovate a landed property, you must determine how much work is required and how much you are prepared to invest on your house renovation works.
It's critical to differentiate between rebuilding and renovating for this since they require various permissions and finance arrangements. The amount of labor done is the key distinction between the two.
The demolition of the current house is required for rebuilding. One of the most compelling reasons to reconstruct is the ability to convert a single-story home into a two- or even three-story one. Nevertheless, your architect must first examine the land's stability. New foundations should be constructed to accommodate the added weight, according to the Building & Construction Authority (BCA).
Transferring more weight onto the current foundation is strongly discouraged. Other factors include having purchased an older home or the present house plan just not matching your chosen style or requirements. Sometimes the amount of labor required to restore a property to its former grandeur is so great that homeowners decide to start again.
Additions and Alterations, on the other hand, are termed renovations (A&A). This involves items like expanding rooms and mezzanines, replacing flooring tiles, chopping walls, and painting — all the normal home interiors stuff most homeowners are familiar with. Work such as increased floor space, structural, and roof improvements should not exceed 50% of the permitted gross floor area to qualify under A&A. Any more work will be deemed rebuilding.
Other landed property FAQs
Can permanent residents in Singapore purchase landed property?
Except for landed homes in Sentosa Cove, Singapore Permanent Residents (SPR) can only acquire landed properties if they have been an SPR for at least five years and have made "extraordinary contributions to the economy in Singapore," as per the SLA.
How much does buying a landed property in Singapore cost?
Landed properties in Singapore are extremely exclusive and pricey due to land restrictions. A landed house can cost from $3 million to over tens of millions or more.
In Singapore, how much does it cost to build a landed property?
A rough estimate for constructing a landed property is $350 per square foot, multiplied by the built-up area. Other payments, like stamp taxes and permission fees to the BCA and URA, are also included, in addition to construction, material, and labour costs. These can cost a million dollars or more. The cost of renovation depends on the type of home you're renovating, the design ideas you're going for, as well as other miscellaneous costs like home insurance.
Concluding words
Looking to engage in an interior design firm for a home renovation project or design and build works in Singapore? Get in touch with us and we'll assist you in building your dream home!