Guide to Choosing A Landed Renovation Company in Singapore
When it comes to upgrading your landed house, you'll want to identify and engage in the right landed renovation company in Singapore. If you don't know where and how to look, it might be tough to find a trusted and reliable landed renovation specialist.
There are two options. Identify renovation companies in Singapore that provide quotations online or find renovation firms that provide rates offline. This blog article will go through each of these alternatives and help you in choosing the right landed renovation company in Singapore!
Any remodeling project will almost always be expensive. Use these tips to get started on a seamless renovation project and avoid being another chapter in the allegorical library of makeover awful stories.
Decide on the renovation budget you are willing to part with
It's time to pull out your calculator! It is vital to establish the appropriate renovation budget for your property. What is the maximum you are prepared to spend while still keeping within your budget? It works if you start with a rough value.
The intricacy of the house renovation services (are you chopping a wall for that kitchen counter or simply installing gorgeous new windows?) and the scale of the layout (the larger your property, the more costly your repair may be). All of these factors must be considered, as well as the property type you own.
Create a wishlist, segmenting your wants and your needs
Renovations aren't cheap, and even the tiniest choice may add up. Keeping track of what renovation works come under a 'need' and what falls under a 'want' is one method for staying on track. A 'need' is anything that you must have in order to be comfortable in your home, especially if it is a resale, such as new bathroom floor and electrical works. Replacing marble kitchen countertops and exotic tilework are good instances of costly renovation projects that look good but may be skipped in your kitchen renovation.
Always conduct a background check on who you're working with
When it comes to researching the reputation of renovation companies in Singapore, Google is your best friend. When looking them up, a good question to ask is, "Can they provide excellent work?" Even though an image is worth a thousand words, post-renovation photographs aren't the only way to determine whether they have what it takes to construct your ideal living space.
To safeguard oneself, use CaseTrust-accredited IDs. Beginning with media platforms is an excellent idea. Checking out their reviews can briefly give you an idea whether or not that company is well-received by previous clients.
Meet the project managers in person
First impressions, particularly those formed face to face, may be quite powerful. After expressing interest in their services, you'll normally be asked down to the office to chat with the Interior Designer (ID) or contractor. The meeting also provides a time for you to exchange information and ideas off them and address any pressing renovation questions you may have. This will inform you whether they can execute your desired concept, which could be the ever-popular Scandinavian style.
Consult other experts for external advice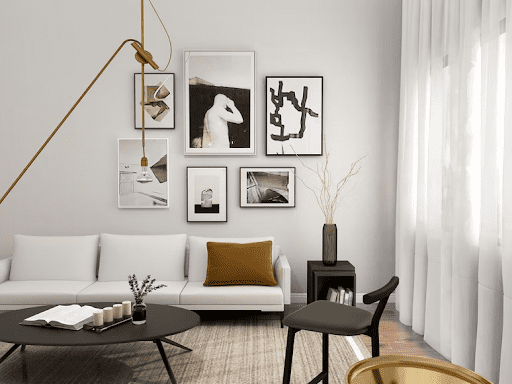 Because home remodeling is an expensive investment, you'll want to commit the beautification of your home to highly skilled hands at a fair rate. Rather than placing all of your eggs in one basket, we recommend obtaining quotations from at least three separate companies. Based on your original budget, you may simply compare and contrast and make an informed decision about which remodeling company to select.
Educate yourself on the company's payment policies and other conditions
What is the payment policy of the company? Is it required to pay the entire amount at once? You may be required to put down a deposit and then pay the remainder in installments. Some businesses charge a flat fee, while others provide a line item for everything on the statement.
Don't trust a firm that asks for more than 50% down payment or promises to cover all further costs. Those might be signs of desperation from a shady firm or one that has run out of funds and clients.
Set a constructive deadline for the firm, and make sure they are committed to your project
Determine the timetable for your project from the outset. Of course, there may be setbacks and delays; nonetheless, a reputable interior design company will make every effort to keep to a reasonable timeline. If there are any issues or delays, the provider should provide you with an update so you are informed of the new timetable.
Concluding Words
As a trusted landed renovation company in Singapore, we strive to create the best, coziest, and most opulent interiors that are tailored to your lifestyles and budgets. Our years of experience allow us to deliver the best renovation packages and services for both residential and commercial projects. 
We hope you enjoyed reading this week's article! For more articles related to home living and design, check out our blog!
Looking to give your dream home a makeover? Contact us today for a free consultation!